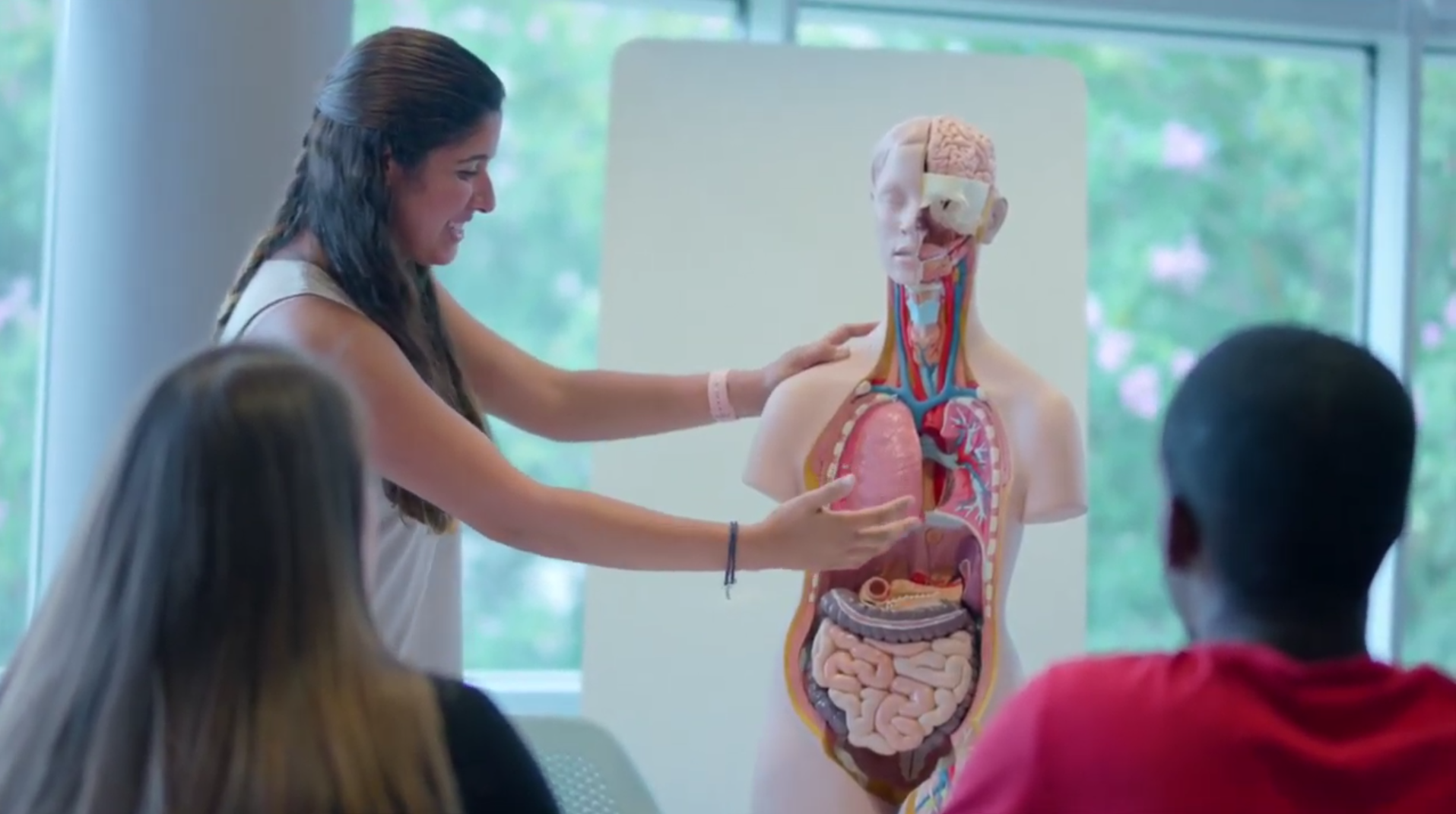 The University Tutoring Center at AdventHealth University (AHU) is an academic support service that offers free tutoring for a wide selection of courses.
AHU values the importance in helping students succeed.  Whether its reviewing material previously discussed in class, understanding a concept, or even reviewing for a test, the Tutoring Center is available to assist.  Sessions are led out by a team of peer tutors who have extensive knowledge in course content and are commited to helping students.  Each tutoring session generally runs for one hour, with the tutor focusing on questions that students have over the material.  Sessions are usually one-on-one to small-groups, which is designed to foster high quality in learning and interaction between tutor and student.
In-person tutoring is available to AHU Orlando and Denver students.  Online tutoring is available for AHU Denver and Online students.
*Click here to see the courses offered at the University Tutoring Center
Get started now
If you are a currently enrolled AHU student, you have direct access to the University Tutoring Center.  To get started, visit our page on Canvas by clicking on the button below.  From there, you can book a tutoring appointment, view our resources, and contact us.

Hours & Contact Information
Due to the Coronavirus (COVID-19) situation in Central Florida, our main office along with the AdventHealth University campus is officially closed until further notice.  The Tutoring Center is fully operating online.  Online tutoring is available and virtual front desk assistance is available.
9:00am-4:30pm // Monday-Thursday
*in Eastern Standard Time (Florida Time); LIMITED OFFICE HOURS DURING TRIMESTER BREAKS.
Contact Information:
Office Location:
AdventHealth University Orlando Campus (Office Closed)
Nursing Building - 1st Floor - Room 100
---
Exam Prep Tutoring: Graduate Program Admission Examinations
Studying for an college program admission test?  We provide tutoring for:
Test for Academic Essential Skills (TEAS) - Click here for details
Graduate Record Exam (GRE) - Contact us for more information
Interested in working at the Tutoring Center?  Click here to apply!