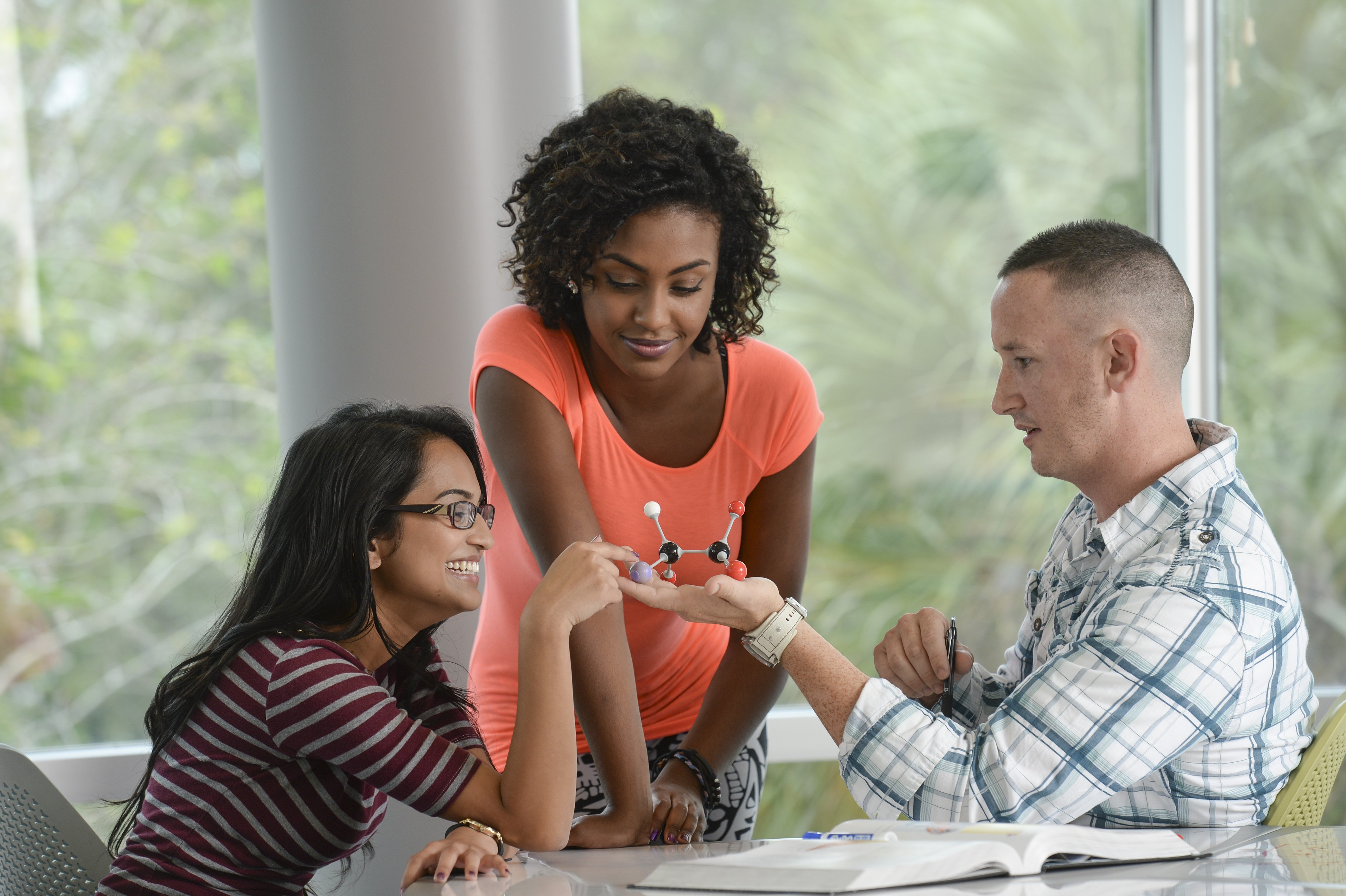 The University Tutoring Center at AdventHealth University (AHU) is a learning center that provides tutoring as an academic support, free to all AHU students. Sessions are led out by peer and professional tutors, each specializing in a particular course(s) and are committed to helping students wherever they are at in their understanding. Whether its reviewing material previously discussed in class, understanding a concept, or even reviewing for a test, the tutors at AHU are committed to helping students become confident, capable, independent learners. The Tutoring Center offers a wide selection of tutoring for courses in General Education, Health and Biomedical Sciences, and Nursing. Tutoring is also available for select courses in Sonography, Nuclear Medicine, Healthcare Administration, Physician Assistant, and Physical Therapy. Tutoring sessions range from one-on-one, to small-groups, to even large group sessions. Sessions are conducted in-person and online.
*Click here to see the complete list of courses offered at the University Tutoring Center.
Get started now
If you are a currently enrolled AHU student, you have direct access to the University Tutoring Center. To get started, visit our page on Canvas by clicking on the button below. From there, you can book a tutoring appointment, view our resources, and contact us.
Contact Us: Call us at (407) 303-8575; Text us at (407) 584-1880
Office Location: AdventHealth University Orlando Campus, Nursing Building - 1st Floor - Room 100
Interested in working at the Tutoring Center? Click here to apply!